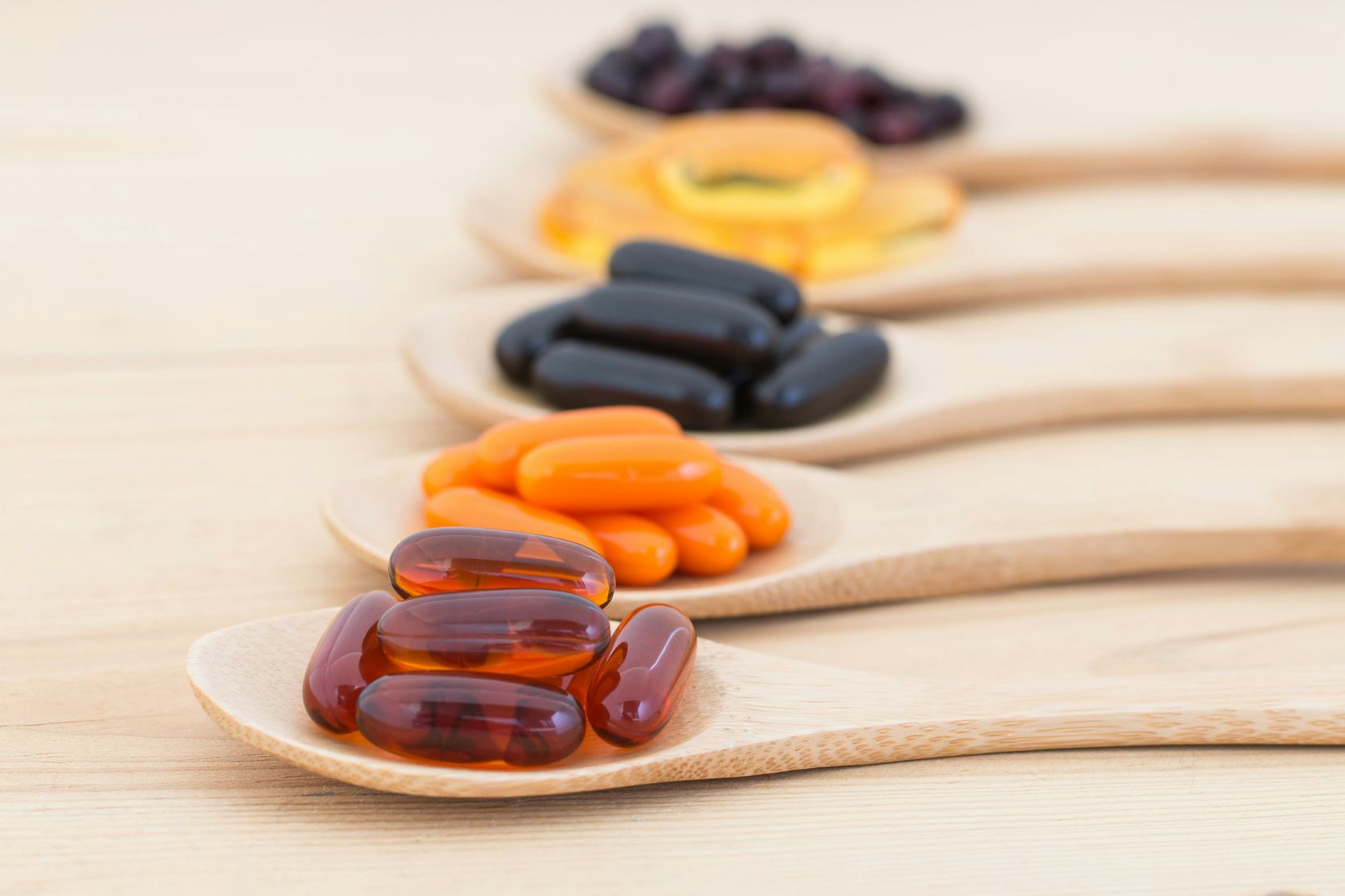 Premature hair loss can be frustrating to deal with, but luckily, there are ways to treat it like adding one of the best vitamins for hair loss to your daily routine. While you should always aim to consume a variety of nutrient-dense foods as your main source of vitamins, supplements can be a great addition if you're not getting enough of certain nutrients.
Since there are many different vitamins for hair available, I tapped Dr. Debra Jaliman, an NYC-based dermatologist, to learn which options are most effective. She recommends looking for amino-acid- and protein-rich supplements, specifically an ingredient called L-Cysteine, as they help the body produce keratin, a vital component of hair structure. As well, biotin and antioxidants such as vitamins C and E are also vital. "Free radicals can damage the scalp and the hair follicles, and these antioxidants help cells fight off free radicals," she says, adding that vitamin B12 and iron also play an important role in hair growth.
To help you navigate the often-confusing world of dietary supplements, I've compiled a research-backed list of the best vitamins to take for skin and hair based on Dr. Jaliman's recommendations. I've included a variety of options at different price points for you to choose from. Shop the best vitamins for hair loss, below.
Editor's note: There are a variety of factors that contribute to hair loss, and while vitamins can help, it's always best to check with your doctor before adding a supplement to your diet.
,1. The Overall Best Multivitamin For Hair LossNutrafol Women's Hair Vitamin, 120-CountAmazon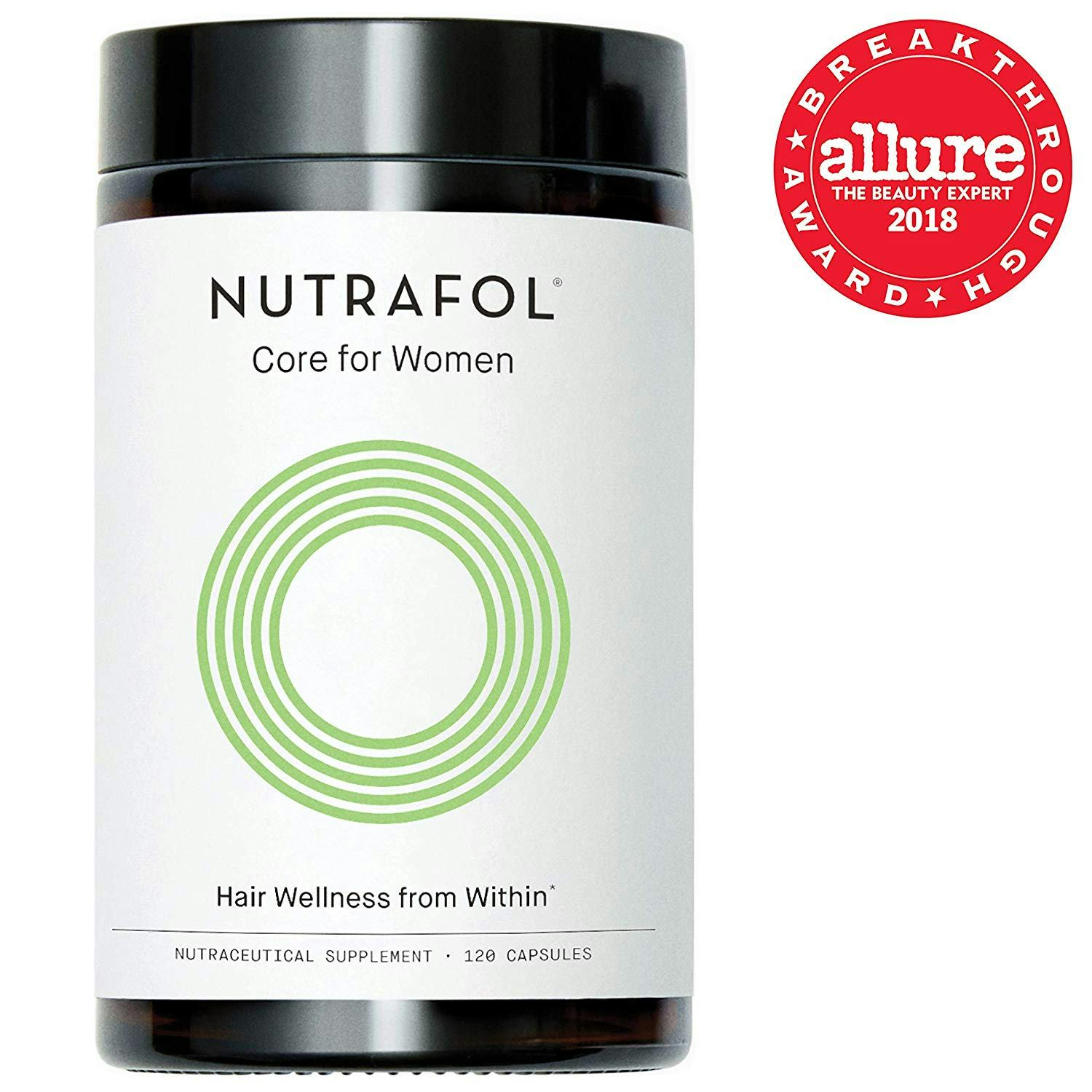 Nutrafol's clinically-tested women's hair vitamin, which won an Allure Beauty Award in 2018, comes highly-recommended by Dr. Jaliman, who likes that it's drug-free and made with natural botanicals including a special blend of vitamins, collagen and resveratrol that help fight hair loss, rather than promote general hair health. "It has components that many other hair growth supplements do not have," she says, noting that it can also be taken as a preventative measure.
Promising Review: "This is best supplement out there for hair thinning/hair growth! Love that they have clinical studies done! Its been 1 month and already noticing hair is stronger and new baby hairs. And it helped nail strength too! Will continue for few more months."
2. Also Great: An Antioxidant-Packed Vegan Supplement That Builds CollagenmyKind Organics Organic Plant Collagen Builder, 60-CountAmazon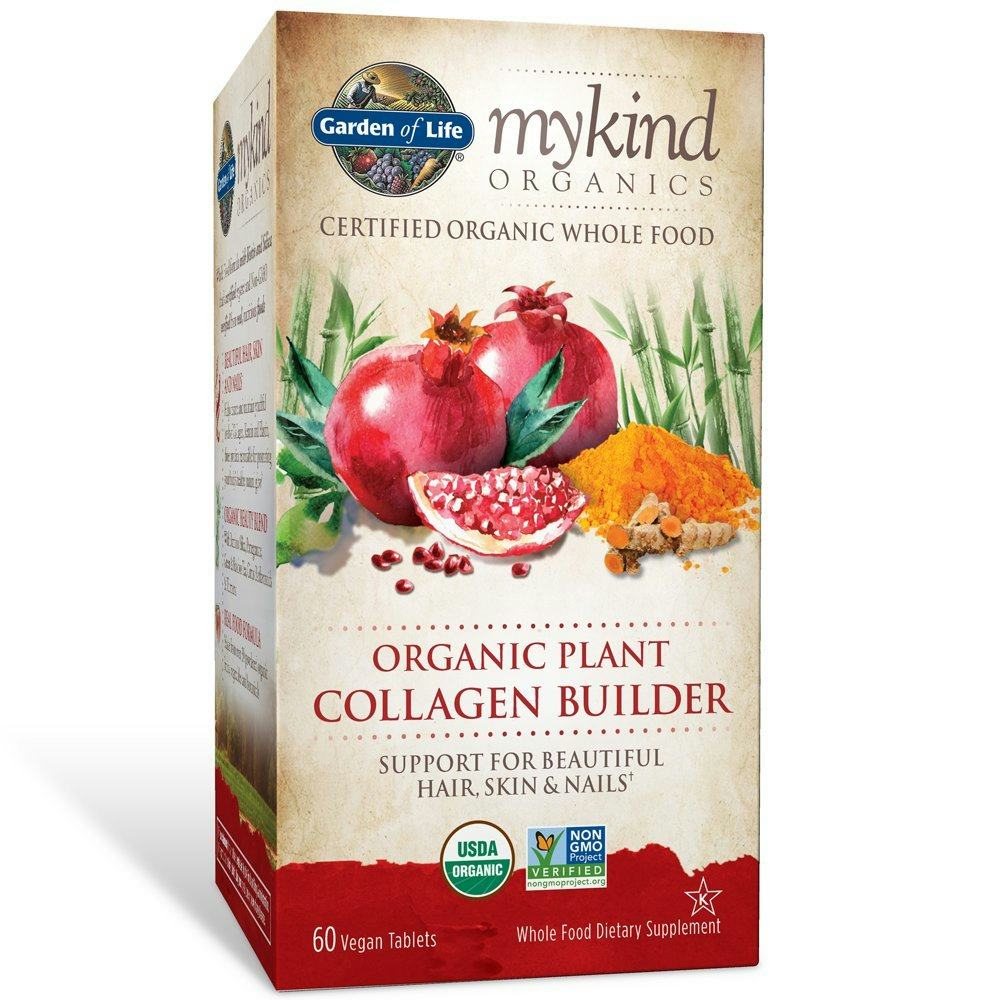 MyKind Organics' gluten-free and organic plant collagen builder is the best supplement for hair loss if you're after a vegan, non-GMO supplement. With a blend of free-radical-fighting antioxidants, biotin, and vitamins A, C and E, it's designed to "give the body some of the nutrients it needs for healthy hair." Plus, it has natural extracts like turmeric and green tea that fight inflammation.
What people with hair loss say: "These vitamins are terrific! I was experiencing a LOT of hair shedding and these really have helped. I haven't noticed my hair getting thicker, but I have noticed a huge reduction in my hair loss. Before these vitamins I was taking a hair, skin, and nails supplement that I bought at the grocery store. I also tried thickening shampoo. I was not seeing any results until I took this consistently for a month. My nails are very strong now too!"
3. An Advanced Collagen Formula With Hyaluronic Acid For Fuller Hair And Healthier ScalpForestLeaf Advanced Collagen, 240-CountAmazon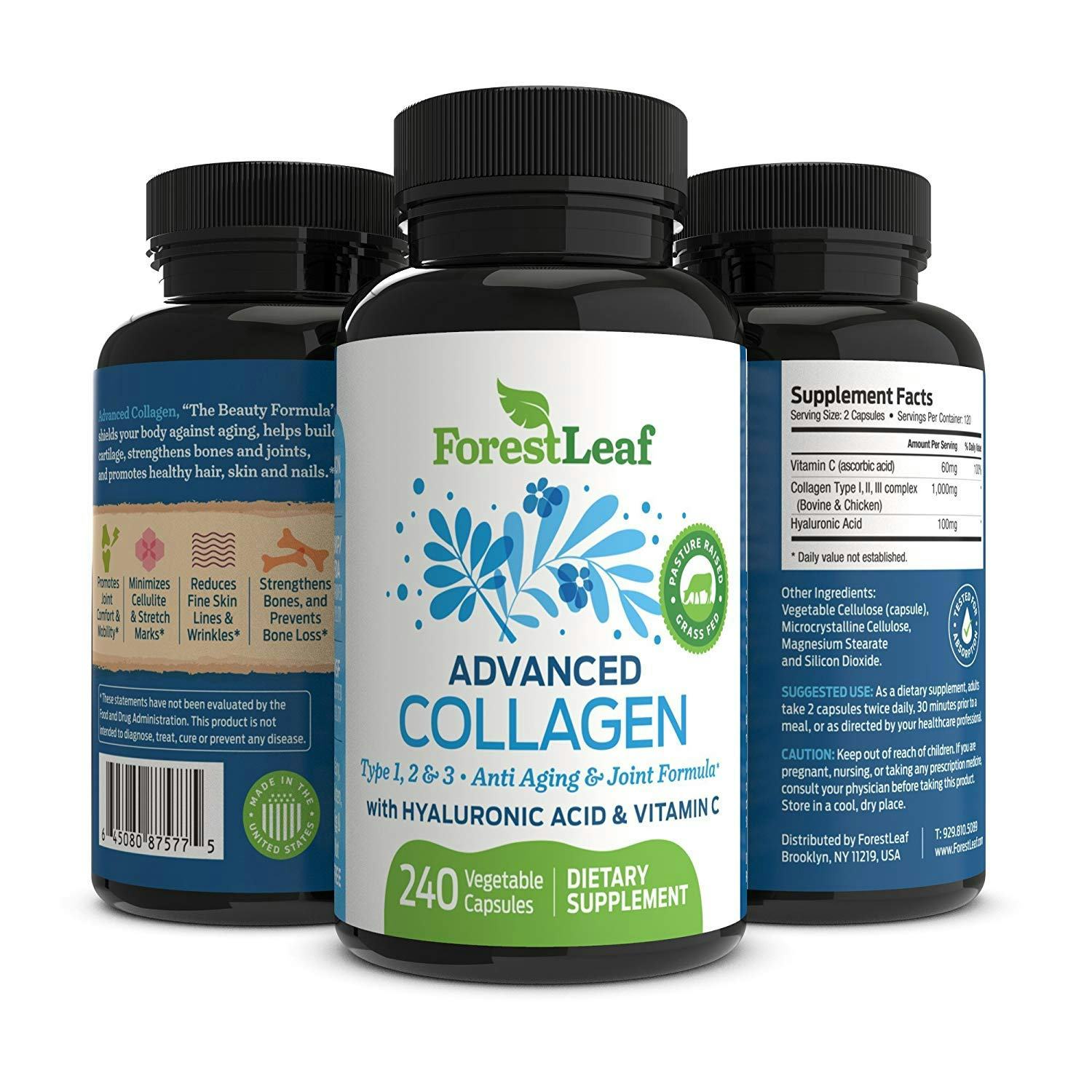 The amino acids found in collagen can help your body function better. "The more collagen we have, the healthier our hair will be," notes Dr. Jaliman, and ForestLeaf's advanced collagen supplement is a solid non-GMO and gluten-free choice. It contains 1,000 milligrams of three different types of collagen (along with hair-strengthening ingredients like hyaluronic acid and vitamin C), which Dr. Jaliman says often boosts scalp health, too.
Promising Review:: "Have taken these tablets as directed for one month and already see resultsstronger nails and far less hair loss. Wish I had a photo of my before brush. It was full of hair lost during routine brushing."
4. A Targeted L-Cysteine Protein Supplement For Hair GrowthNOW Foods L-Cysteine Dietary Supplement, 100-CountAmazon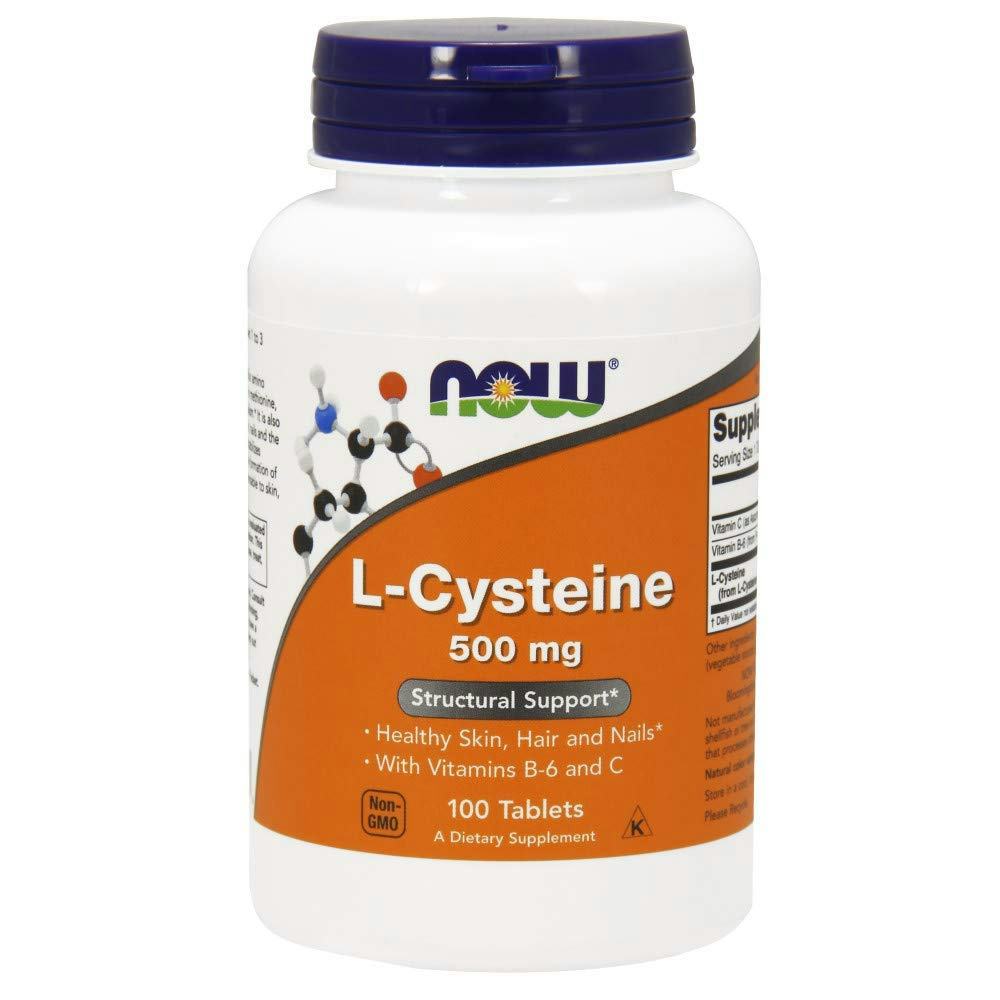 Dr. Jaliman says that "L-Cysteine is one of the most crucial of the amino acids for hair growth." This targeted supplement from NOW offers free radical support and helps to maintain the structure of proteins in the body. Each tablet contains 500 milligrams of L-Cysteine along with vitamin B6 and vitamin C.
What people with hair loss say: "I started taking this supplement about 1.5 years ago after hair loss associated with an auto immune disease. Within 4-5 weeks, I noticed tiny dots of hair and it's still growing in thicker. My nails have become stronger too."
5. A Budget-Friendly Vitamin B12 Supplement That Also Promotes Hair GrowthNature Made Vitamin B12 Softgels, 150-CountAmazon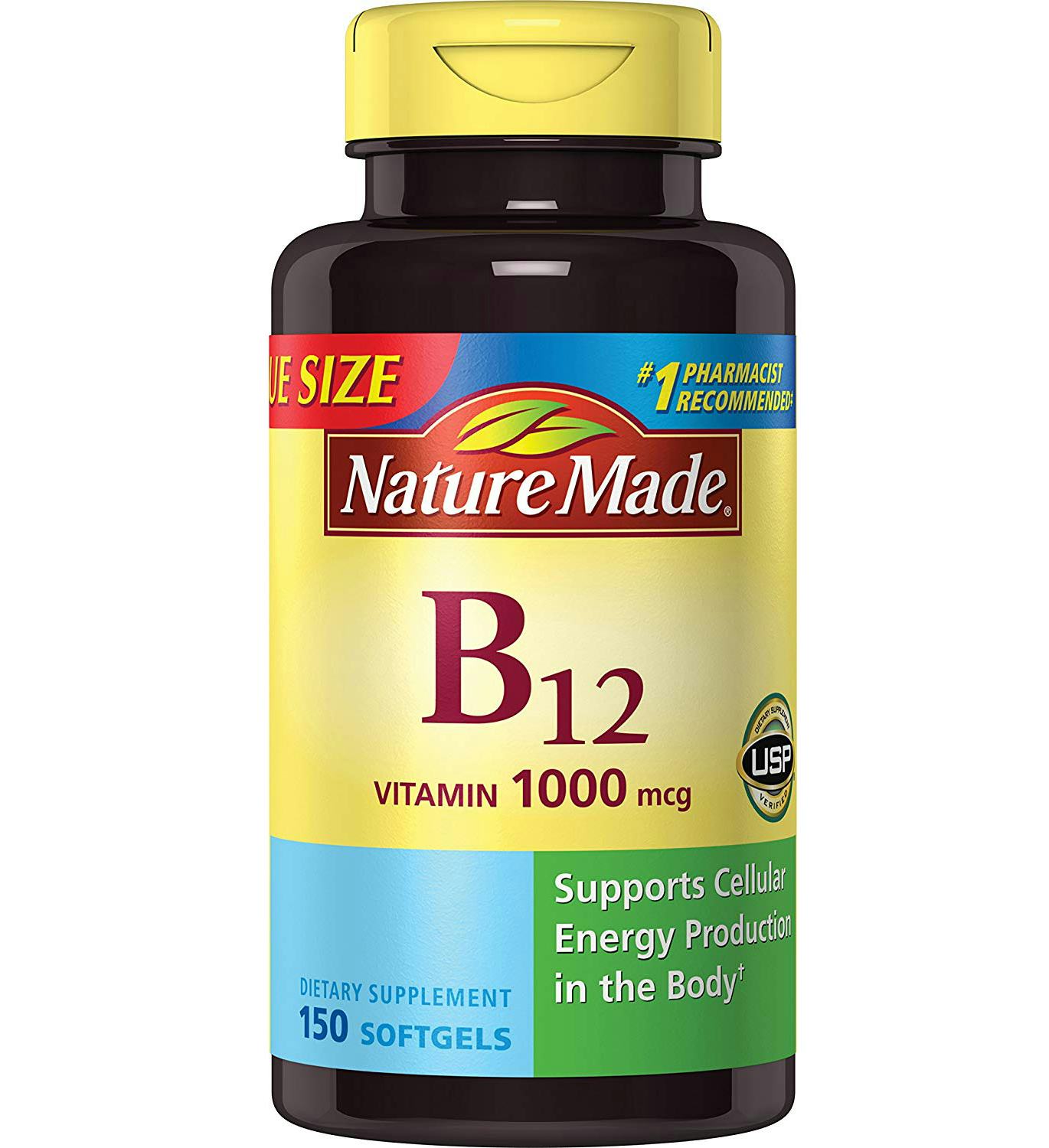 Vitamin B12, aka "the energy vitamin," works to convert the food you eat into energy, thereby playing a major role in hair growth. And since B12 is naturally found in animal products like meat and fish, a targeted supplement like Nature Made's additive-free B12 which has 1,000 micrograms in each softgel is particularly important for vegetarians and vegans. "A lack of B12 will cause hair growth to slow down or even stop completely in some people," says Dr. Jaliman.
Promising Review:: "Bought these for my little brother who was starting to lose his hair in small patches. (He's 12) Our doctor recommended taking b12 supplements. Tried these over 3 months and his hair has grown back. I now buy in bulk. Great product."
6. A Targeted Biotin Supplement That Supports Healthy Hair, Skin & NailsNature's Bounty Biotin Vitamin Supplement, 120-CountAmazon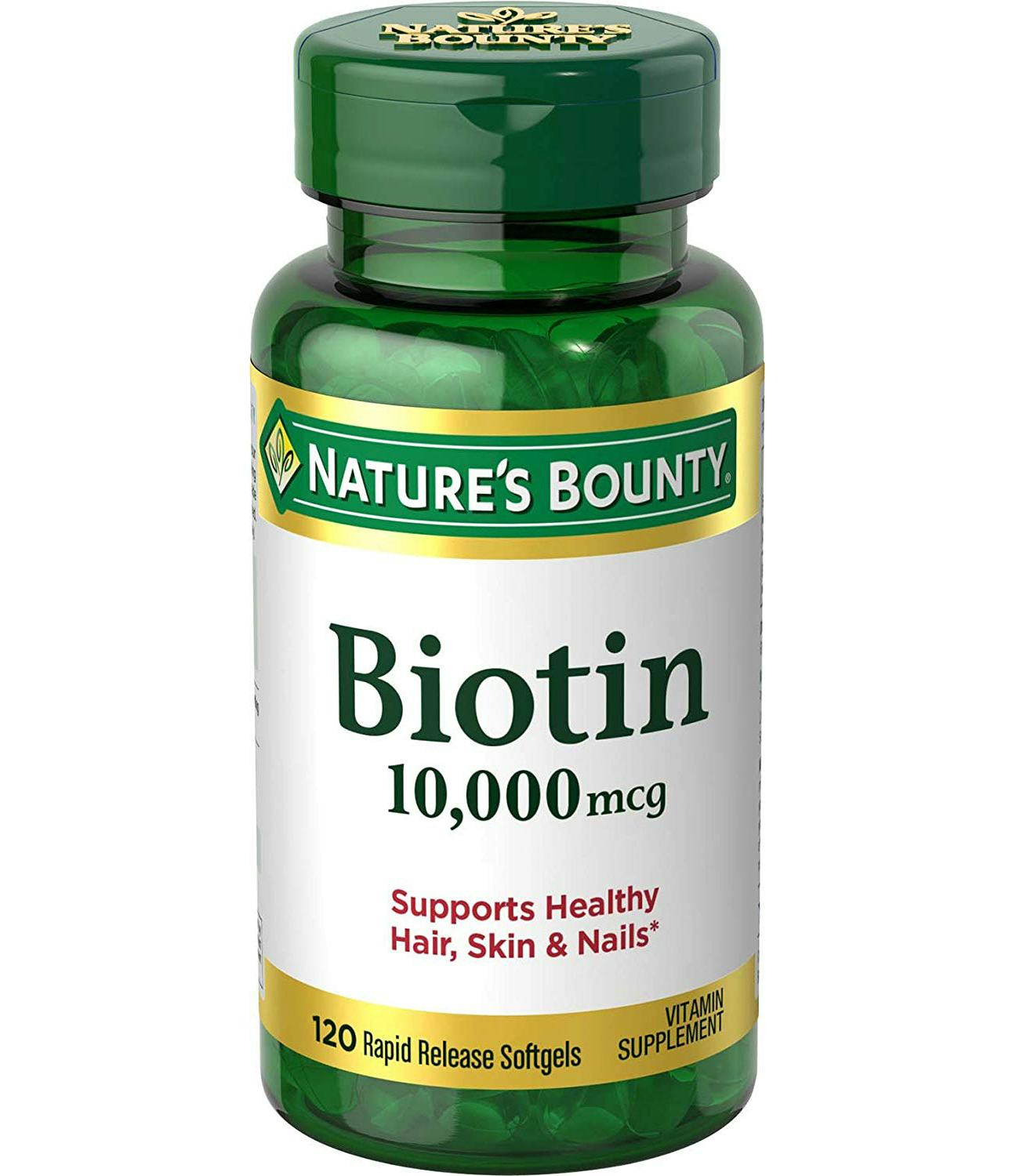 Nature's Bounty is an affordable and beloved supplement brand, so naturally their biotin softgels come highly-recommended consumers and doctors alike. Biotin, says Dr. Jaliman, is "important for energy production and known to improve hair health." Each softgel contains 10,000 micrograms of biotin, a type of B vitamin that supports energy metabolism and is known for its hair, skin, and nail benefits.
Promising Review:: "After two weeks, I couldn't believe that I stopped losing my hair after taking this. I was on a medication that caused hair loss. I had already lost at least a 1/4 or more of my hair. My hair loss stopped and it's starting to grow back!"
7. An Iron Supplement That Strengthens Hair & Won't Irritate Sensitive StomachsPure Micronutrients Iron Plus Supplement, 120-CountAmazon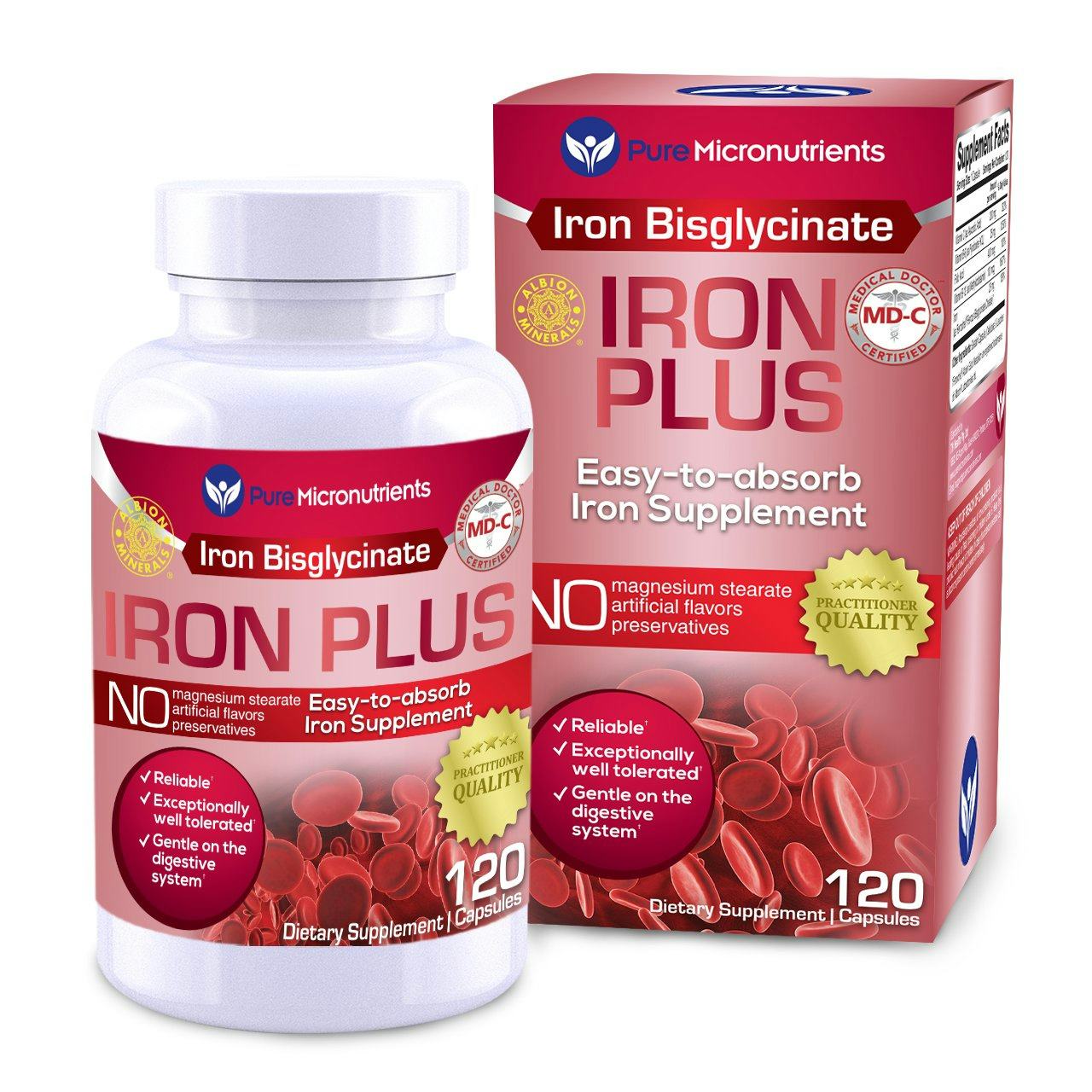 If you have a sensitive stomach or don't tolerate supplements well, you'll love Pure Micronutrients' easy-to-digest Iron Plus. According to Dr. Jaliman, low iron levels can actually cause unwanted changes in hair structure, such as thinning or shedding. Iron Plus is a targeted, non-GMO formula complete with folic acid and vitamins C, B6 and B12 that'll strengthen your hair follicles.
Promising Review:: "I was having problems with my hair thinning and feeling tired all of the time so my doctor did some blood work and discovered my iron was low. She recommended a supplement and gave me some samples to try. Most of them made me sick to my stomach but my brother who is a pharmacist suggested I try this brand and it worked great! No nausea and within 4 months I had sprouts of new growth all over my head. My hair stylist was amazed at how much hair I had lost and that it grew back."
Bustle may receive a portion of sales from products purchased from this article, which was created independently from Bustle's editorial and sales departments.
This post was originally published on 10/18/2018. It was updated on 6/15/2019.
Original Article : HERE ; This post was curated & posted using : RealSpecific
Best Clickbank Products