There's no sophomore slump in sight for The Good Doctor, you guys!
In what is fast becoming one of the best hospital dramas on all of television, The Good Doctor Season 2 Episode 2 brought not one, but two distinctly different cases our way, and each came with their fair share of emotional ramifications for our key players.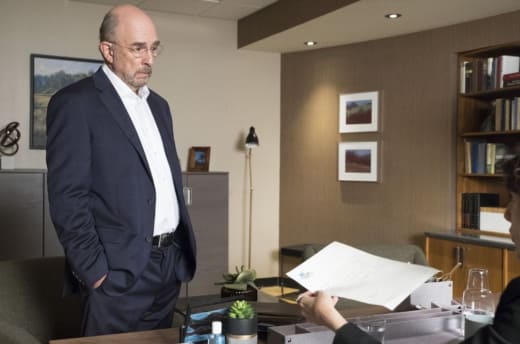 This also marked the first hour without Chuku Modu's Jared Kalu, and while I would like to say I hated it, it gave some of the other characters some time to shine.
Dr. Lim, in particular, has been one of the underrepresented characters since the series debuted. With Christina Chang getting promoted to a series regular ahead of The Good Doctor Season 2, it meant there were going to be a lot of stories involving Dr. Lim.
Related: The Good Doctor Promo: Who Might Die?
Lim has been an advocate for putting health before ethics ever since The Good Doctor Season 1 when she put Claire on blast for the way she was treating a man with the swastika tattoo.
To some, Lim may seem like the villain of "Middle Ground," but to others, she was Mara's hero who put her career on the line with the aim of letting the teenager make a decision of her own about what she wanted to do with her genitalia.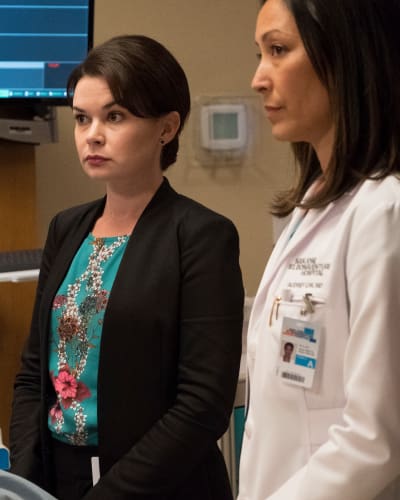 Lim made decisions by omitting some of the facts, therefore manipulating the hospital system. Being open and honest is one of the most significant attributes of surgeons.
What this hour brought to the forefront was a debate about being given the option to have a say in your sex life without the assistance of your parents.
Mara was still at a young and impressionable age. Showing up at the hospital under the guise of looking for vaginal rejuvenation confirmed she was worried about her future after being circumcised at just two years old.
The most surprising thing about this case was that Lim got to continue to work with the patient all the way through. Andrews knew she was meeting expectations by keeping the teenager out of pain.
Related: Enjoy UNLIMITED access to thousands of Movies and TV shows with Amazon Prime Video. WATCH ANYWHERE. CANCEL ANYTIME!
There was a part of me that assumed she would be kicked off of the case when the parents found out, but Andrews likely saw the parents' yelling at Lim as its own form of punishment.
Morgan stepping up to defend Lim's qualms against removing Mara's clitoris was quite the surprise. Morgan had little experience in the case but knew there had to be a reason for the way Lim was speaking about Mara being given her own decision without the aid of her parents.
Deep down, Mara was a scared young woman, and that's why she lied that she was at her school and got the surgery performed as an outpatient.
As a viewer, it was apparent the surgery was not going to be over as quickly as it played out on-screen. Hell, it was done around 15 minutes into the episode.
With the onslaught of medical dramas on the small screen, it's rare to have a case feel so fresh, but there was something about the interpersonal struggle and the consequences that made this one not only informative but entertaining because of the sheer amount of variables at play.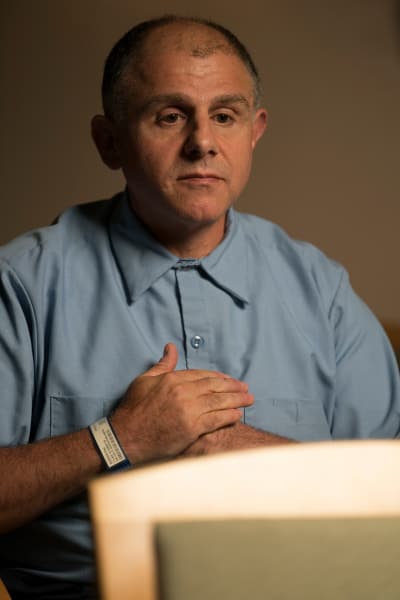 As for Paul the Janitor's pancreatic cancer, that plot was tossed in there for Shaun's personal growth. It was a run-of-the-mill storyline that had a predictable conclusion.
But it allowed for much-anticipated progression for Shaun, so it worked in a lot of ways.
Shaun has trouble interpreting things, and that's in large part due to him being on the spectrum. Melendez wanted his surgeon to adapt, and that's why he allowed him so much power.
It helped matters that Paul already knew of Shaun, so there was already some semblance of trust in there.
Shaun is observational, so he knows more than the best of us when something isn't quite right. Despite always believing pushback, he continues to fight for what he believes, and that's commendable.
While Melendez giving Shaun the bulk of the work with the case was a pleasant surprise, it gave Shaun a further sense of belonging as his confidence grew.
It's crazy that nobody would have figured out what was really going on with Paul if Shaun had not been doing some good old people watching.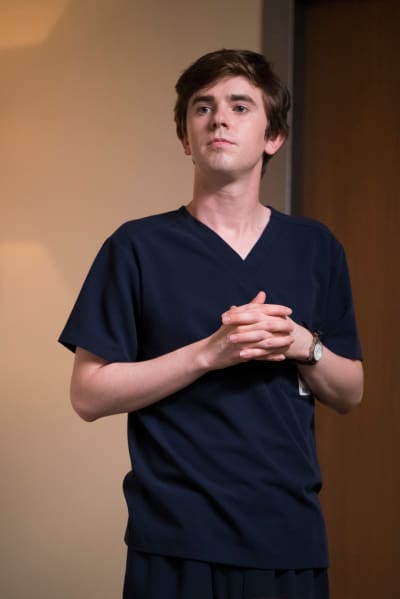 Shaun's lie to the family during the final moments of the hour — that he wanted to go ahead with the surgery — came out of the left field, but that's what brought the storyline full-circle.
Claire was shocked to the core because she knew Shaun was literal in every sense of the word. What this scene proved is that Shaun can adapt to situations, and if he continues on this path, he's going to be given a lot more to work with down the line.
Related: The Good Doctor Season 2 Episode 1 Review: Hello
While Shaun's professional life made strides, his personal life is still stuck in a lull.
The return of Lea understandably threw him for a loop. He built up a strong bond with her last season only for her skip town and leave him high and dry.
The trust there is gone, and Lea's going to need to do a lot more than showing up out of the blue and asking for a place to crash.
Shaun went through a whole grieving process because as quickly as he found someone that understood him, she was gone from his life presumably never to be seen again.
It would have been easy for Shaun to return to the way things were with Lea, but instead, he opted to let her know that he was pissed and that was yet more character development for him.
Freddie Highmore is one of TV's finest actors. He plays complex characters with ease and brings all of the feels. It's crazy that he's not won more awards.
He got snubbed at the Emmys, and he and the show deserve a lot more recognition for what they bring to the table.
That's all I got, The Good Doctor Fanatics!
What did you think of Lim's decision? Are you impressed with the strides for Shaun?
Hit the comments below.
Remember you can watch The Good Doctor online right here via TV Fanatic. Get caught up on all the fun right now!
The Good Doctor continues Monday on ABC.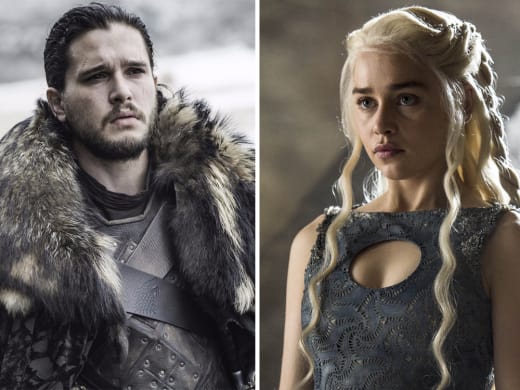 View Slideshow: Emmy Nominations 2018: Who Got Snubbed?
Original Article : HERE ; This post was curated & posted using : RealSpecific
Best Clickbank Products